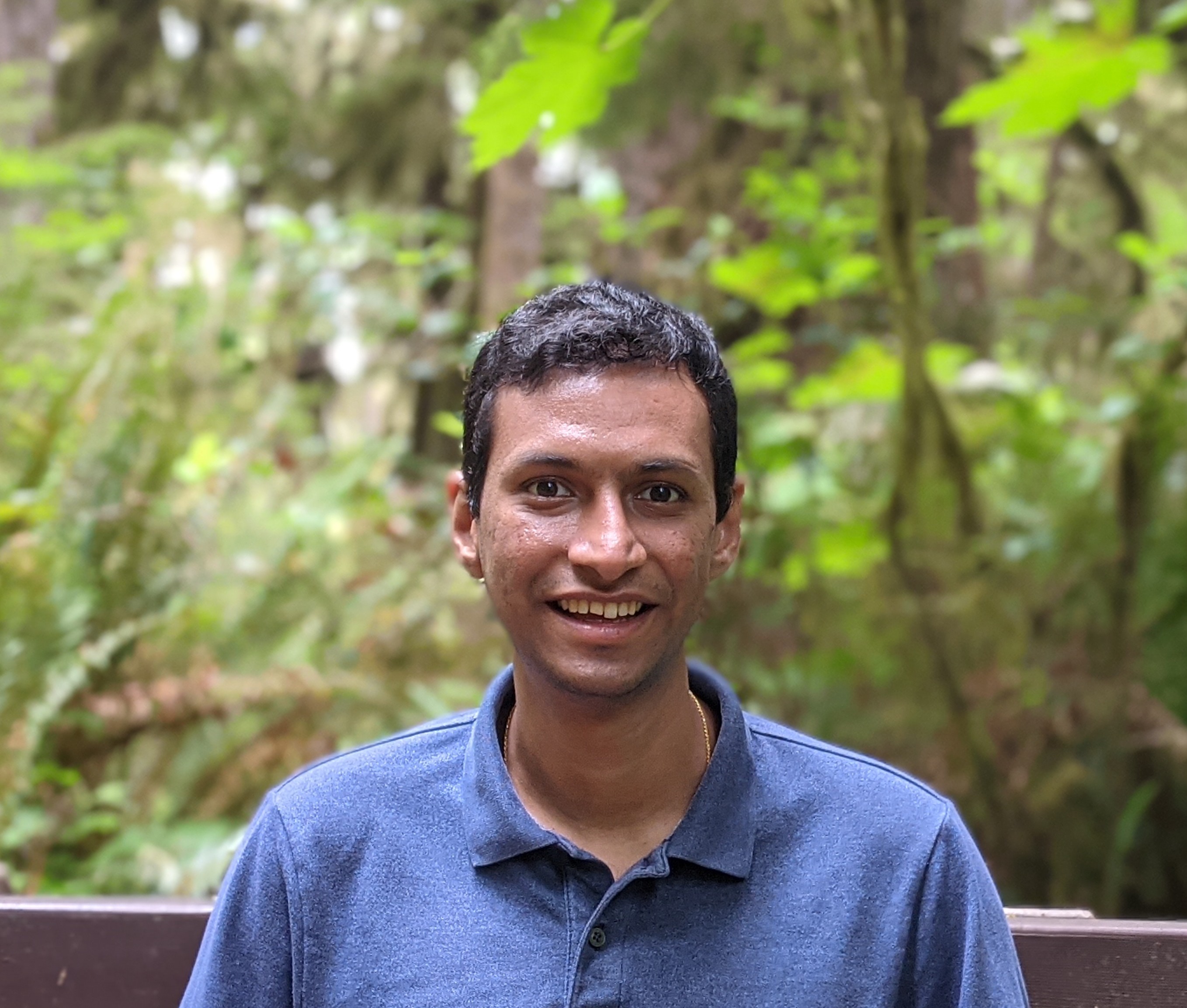 Karthik Abinav Sankararaman*
I am currently in the tech industry working as research scientist at Facebook. Previously, I finished my PhD at the Department of Computer Science at
University of Maryland, College Park
(I also received an M.S. degree from the same department). I was fortunate to work closely with
these
awesome researchers. Even before that, I obtained a B.Tech (Hons), with a major in Computer Science and a minor in Operations Research, from
Indian Institute of Technology, Madras
. My
brother
and I spent our childhood days in the beautiful city of Bangalore, India.
My research interests broadly spans Algorithms, Machine Learning, Data Mining, Market Design and Operations Researh. I am interested in both foundations and applications of problems that broadly fall in these domains. I am especially interested in research that spans the full spectrum of theory to practice (i.e., theory informing practice and applications informing theory).
Apart from research, I also contribute to the academic (in theoretical computer science and machine learning) community via reviewing/PC service for conferences such as NeurIPS, ICML, AIStats, ICLR, AAAI, UAI, SODA, ... which I find extremely fulfilling and fun to do.
*I usually go by either Karthik or Abinav. If you want to use my last name, please see the syllables for help.
(Syllables: Kar/thik A/bi/nav San/kar/a/ra/man)
My name in languages I speak, in decreasing order of proficiency!
| | | |
| --- | --- | --- |
| Language | Karthik Abinav | Sankararaman |
| Tamil | கார்த்திக் அபினவ் | சங்கரராமன் |
| Kannada | ಕಾರ್ತಿಕ್ ಅಬಿನವ್ | ಸಂಕರರಾಮನ್ |
| Hindi | कार्तिक अबिनव् | सन्कररामन |