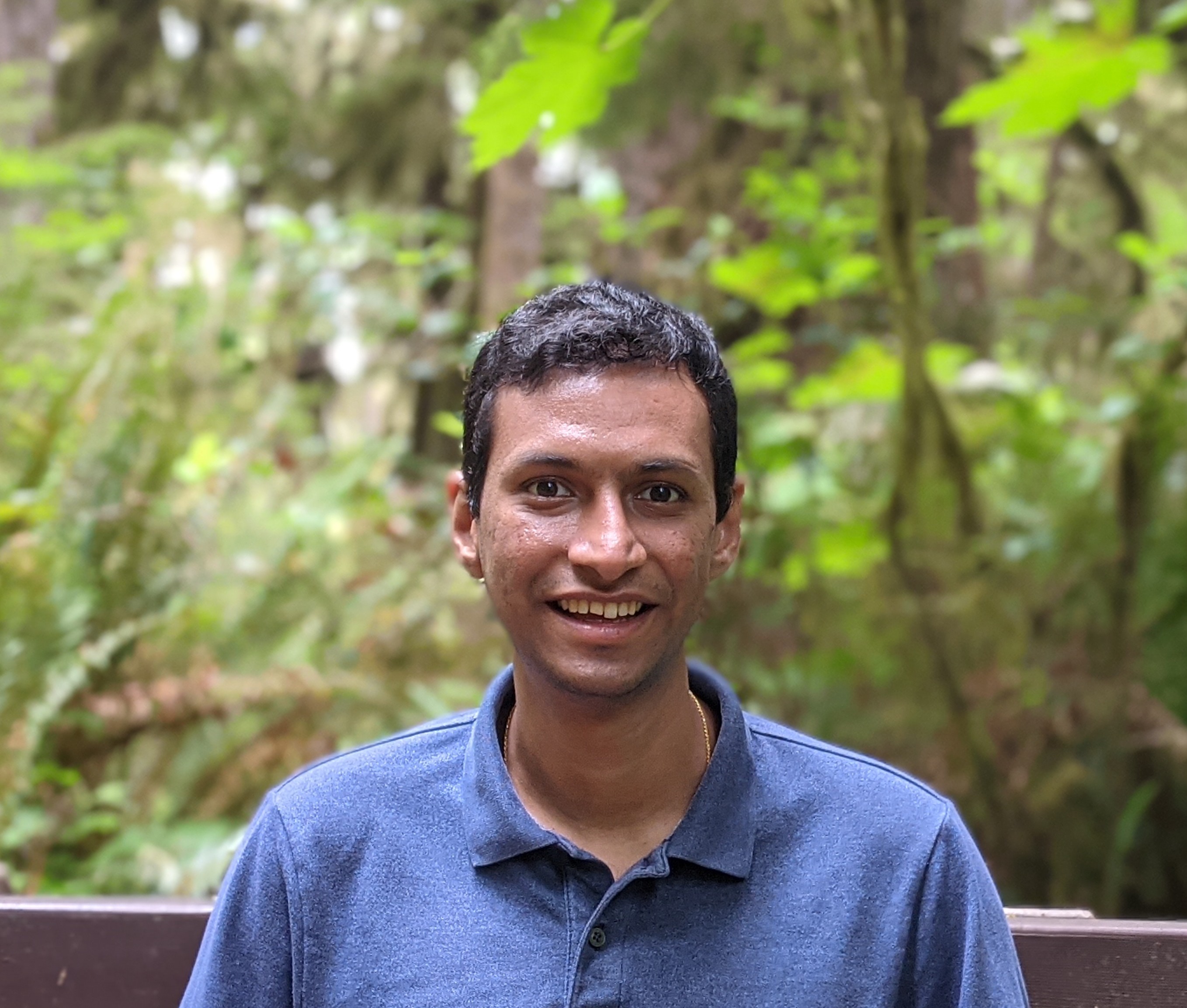 Karthik Abinav Sankararaman*
I'm a PhD student in the Department of Computer Science at
University of Maryland, College Park
(I also received an M.S. degree from the same department). I am advised by
Aravind Srinivasan
. I am also fortunate to closely work with
these
awesome researchers.
My research interests broadly span the intersection of Algorithms, Machine Learning and Operations Research. I am interested in both theory and applications of the subsets of these areas. On the theory side, I'm particularly inclined towards problems with a flavor of randomized algorithms, probability, mathematical programming, combinatorial optimization and online learning. On the applications side, I have worked on problems inspired from market design, economics and data-mining. I am especially interested in research that spans the full spectrum of theory to practice. I'm open to working on projects in other application areas that strongly draw ideas from the theory of these fields.
My current focus is on studying problems in Online Matching, Multi-armed Bandits and Causal Inference.
Previously, I obtained a B.Tech (Hons), with a major in Computer Science and a minor in Operations Research, from
Indian Institute of Technology, Madras
. My
brother
and I spent our childhood days in the beautiful city of Bangalore, India.
*I usually go by either Karthik or Abinav. If you want to use my last name, please see the syllables for help.
(Syllables: Kar/thik A/bi/nav San/kar/a/ra/man)
My name in languages I speak, in decreasing order of proficiency!
| | | |
| --- | --- | --- |
| Language | Karthik Abinav | Sankararaman |
| Tamil | கார்த்திக் அபினவ் | சங்கரராமன் |
| Kannada | ಕಾರ್ತಿಕ್ ಅಭಿನವ್ | ಶಂಕರಾರಾಮನ್ |
| Hindi | कार्तिक अबिनव | शंकररमन |